About us
Jiangxi Songcheng Technology Co.,Ltd. is registered as an integration of industry and trade, in year 2019. In our head office in Ganzhou city Jiangxi province, we have a full and complete workflow in departments of general administration, marketing, sales, finance, product development and logistic. Owing to the strong strength and wide interpersonal resource of our boss, we have many invested cooperative factories in China which ensure us competitive cost, stable quality and reliable product guarantee.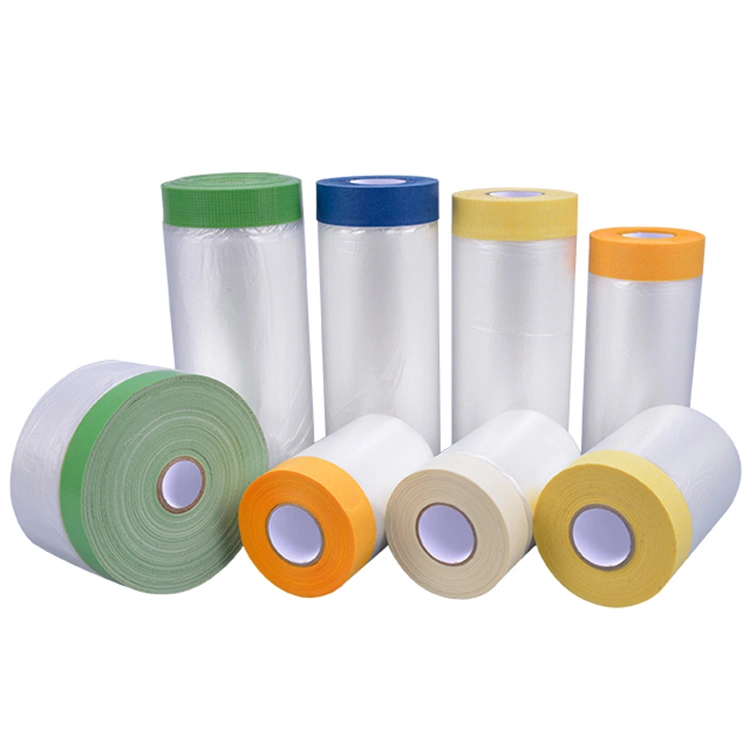 Auto body masking paper, tape and film: all you need to know
Auto body masking tape, paper and film are the key products for masking cars and other vehicles with professional results.
Each of them must be used for specific applications and gives the best results when employed following a precise procedure, with some tips & tricks to save time and improve output:
Let's start from the beginning: the cleaning. Before applying any masking product, what you need to do is to clean carefully every surface of the car body, degrease it and make sure it is free from dust. Any kind of dirt could compromise the adhesion of both masking products, fillers, primers and paints, leading to outcomes that could make you waste hours of work and tons of expensive products. Once the vehicle is cleaned, you can start with the masking.
Auto body paint refinishing masking tape
Automotive paint refinishing masking tape is the basic product of professional masking. You can employ the tape in two ways:
Alone

, when masking small surfaces near the damage. In this case you can't mask the entire area (because you need to paint it), but you still have to protect the closest surfaces or components, such as door handles, headlights and taillights, rearview mirrors and so on. To do that, you just have to tear automotive paint tape in small stripes and stick it on the surface, covering all the parts you don't have to paint.

In combination with masking paper or masking film

: automotive masking tape is also used to fasten car masking sheets or paper on the car, to protect wide areas form paint overspray. Later in this guide we will talk about these products and how to use them in the best way.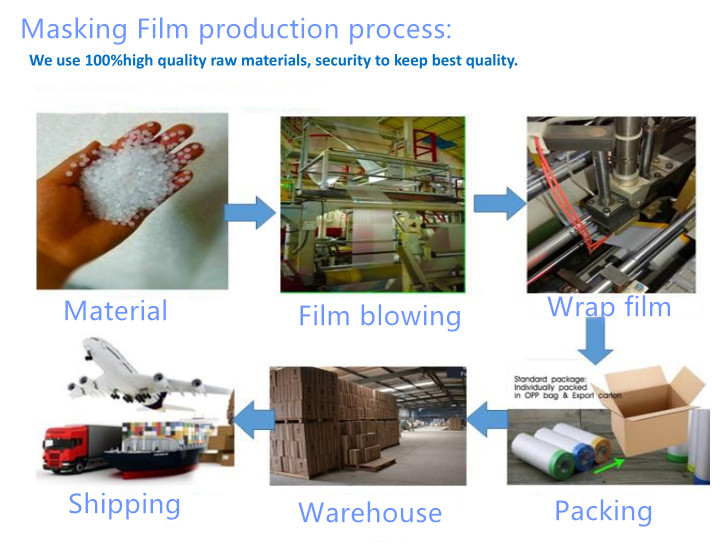 How to choose a high quality automotive masking tape
Automotive refinishing masking tape is employed in professional contexts that require speed, precision, sharp and clean results. When choosing a good automotive paint tape you have to take into account some key qualities such as:
High temperature resistance

: automotive masking tape must resist high temperature exposure during the multiple drying cycles performed in automotive refinishing. The tape is exposed for different time spans to variable temperatures, depending on the material you have to dry: fillers, primers, undercoat, coats or clear coat. Generally speaking, an automotive masking tape that resists up to 90°C for one hour or 110°C for half an hour can easily cover all the needs of an average car refinishing process.

Clean removal

: it is essential for an automotive paint tape to be removed without leaving any adhesive residue. A professional repair shop can't afford to waste time to clean a vehicle after masking.

Easy tear

: to save further time, a good automotive masking tape must be torn easily by hand to provide the desired stripe without the use of cutter or other tools. Tearing by hand let you speed considerably the masking job whether you have to apply the tape alone or in combination with masking paper or film.

Compatibility with the most used painting products

: throughout most car refinishing processes, both waterborne and solvent base products are used, in particular water base coats and solvent base clear coats. Make sure the automotive refinishing masking tape you are using is compatible with both these types of paint.

Good conformability

: both when used alone and with masking paper or film, automotive paint tape is often warped or bent to follow the curves of the vehicle, needing to adapt without lifting or tearing. Choose a product that guarantees good conformability to the curved shapes of cars.